Yes…It looks like a Syncro by the location of the fuel filler.
I think the add said it has a 2.4 diesel motor. Assume that was a private import or a conversion but it is RHD and looks like it has been undergoing a full resto.
The catalogue download says its a Syncro with dual locks.
Lot 195A
1989 T3 SYNCRO 4X4 2.4 5 CYL VW DIESEL
ENGINE. 5SPD MANUAL FRONT & REAR DIFF
LOCKS. EXTRA VERY LARGE ALUM LONG RANGE
FUEL TANK. INTEGRATED AIRCON. 232277KLMS.
NON COMPUTER ENGINE. HAS IMPORT
APPROVAL-NO ID PLATES. NO REG NO RWC. AS
IS WHERE IS.
Agree, it sounds like a nice truck.
The 2.4 5cyl diesel is a bit of a slug of an engine - I drove one in a T4 but good economy.
The twin lockers sounds great but getting it registered might be an issue with the way various Australian state governments carry on as it has no import tags.
I think there is a 30 year rule so it shouldn't be a problem to register.
Nice from a distance, rough at a closer look. Last UK registered as LHD, but converted to RHD locally. Whole bottom end was rusty and has been replaced - quality of job… well say its done.
Main chassis members, and also know as the Syncro pest, are still to be replaced (current owner didn't know about this issues until pointed out) - PITA job I can tell you. Just so you know what I'm talking about see pictures: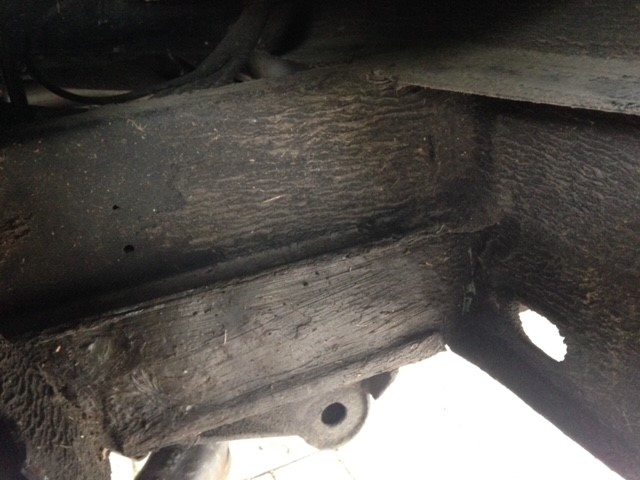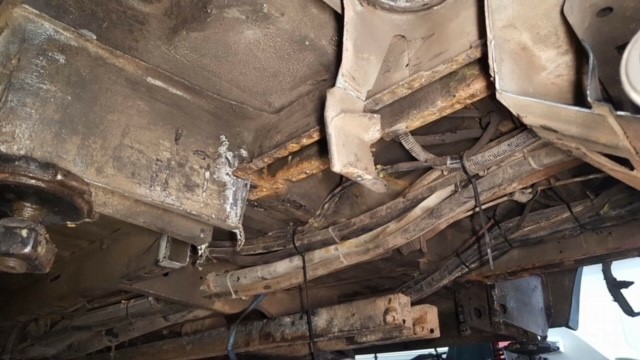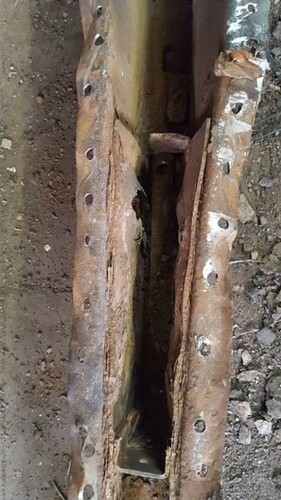 2.4l engine is slow and imo less than good for a T3, not even talking about fitment. Ex. Petrol Van may cause some fitment issues (Diesel tanks are different). No matching bellhousing for gearbox, ideally need to source SA one.
Parts have been laying outside for a long time.
Not to talk about potential registration issues across different states and territories…
Please make up your mind

I heard it went for around $17k
Just under 23k if my memory doesn't trick me + 15% for the auctioneer.
Needs a lot of work to be done, hope the new owner is good with tools
Yes, $22,250 + 15%, call it $25,600
Its cheap for a restored doka syncro but with all the work noted, it will likely get extremely expensive.
But still a great toy for someone.
More shown than shine tbh… and a lot of work left to finish it off and parts e.g. trims in bad condition. So yes, in all up it with what else should be/needs to be done, it will become an extremely expensive toy for someone. Not to think about the headache to get it registered.
Wondering if it actually got sold. The Auctioneer said something about having a reserve on it, not sure if it got past it.
Has anyone got a lazy $100,000 to spare, immune to migraines and anxiety, gunna live forever and, when/if the project is finished, will you actually use it?
Hmm.
No wasn't me, might have at closer to half that. I did find out the gearbox was still with Petrol gearing so a WBX would slip right back in. Would also need to pass engineering for the LH to RH conversion, the conversion looked sound from what could be seen. The rear door is on the right so exiting on the passenger side from the rear bench is not possible.
But a great project for the buyer, its factory originality is gone anyway, so they can make it suit them.
Interesting looking project! I guess the twin lockers would get interest at least.