Hi all, could anyone confirm the orientation of the arm going onto the selector shaft on the gear box?
'89 T3 manual (on a Syncro, but this is the same for all manual T3's)
The ball on the end of the arm collapsed a while ago and fitted a new one. However, the angle of the arm is much more in 2nd/4th compared to 1st/3rd.
What this means for the gear lever is it still sits in the open gate area when in second and it's free to flop around.
Hope that makes some sense?
The selector arm from what I can see only fits one way. If I try to rotate one tooth forward/back it will not go on.
I did not have this issue previously, and the alignment of the spline seems to be the same on both (old and new)
I have checked the rest of the linkages/pivots/bushes, and all are sound. I can change gears fine, but the gear lever should not be free to move around when in second as it does now.
Sorry, just realised the photos are not oriented correctly. The top of the photo is towards the front of the van, the bottom is towards the rear of the van.
In the last photo the arm angle (from vertical) is much more than in first. When in neutral, they are is not perfectly vertical.
in first gear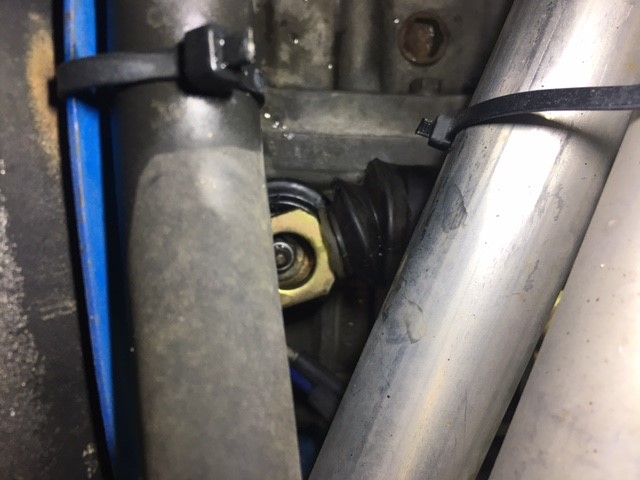 in second gear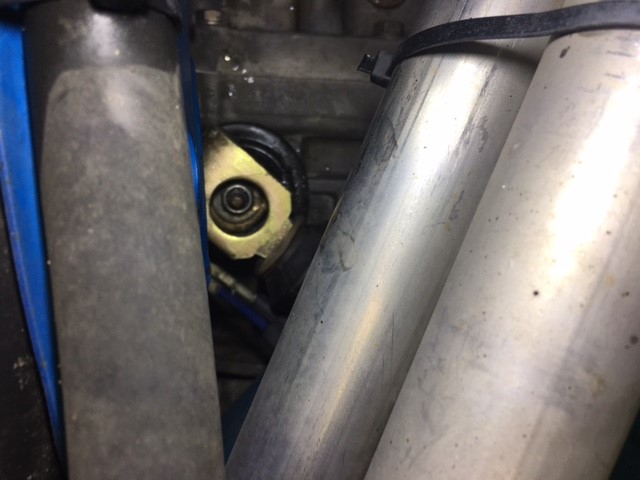 spline in arm (only fits one way)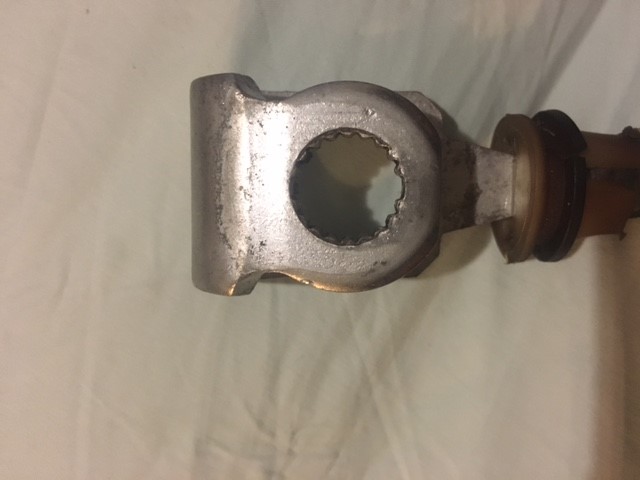 Bottom of gear lever showing "gate" for 1st/2nd